Welcome to North Street Nursery, where hopefully you'll find everything you need to know about the childcare we provide, across 3 clear spaces for Babies, Toddlers and Pre-School children from 6 months to 5 years.
Our dedicated spaces allow babies to find their first experiences, in a safe and nurturing environment. The Cottage room has everything they need. As our toddlers learn, develop and grow, we have The Bakery room, a large space to encourage and challenge them to achieve their Early Learning Goals. Finally, we have The Library room as a dedicated Pre-School facility that allows and encourages the children to thrive before they move up to full time education.
In addition to our brand new facilities, including our own terrace roof garden, we are lucky to have an amazing team working to support and encourage every child within the Early Years Foundation Stage which has four main themes:
A unique child + Positive relationships + Enabling environments = LEARNING & DEVELOPMENT

OFSTED Rated Good Provider
"Babies and children develop a close bond with their key person. This has had a positive impact on building children's confidence to help them explore, be curious and feel safe. Children's emotional well-being is good. Staff provide a good range of resources that reflect children's interests. They know how to interact effectively with children to spark their imagination."
The Cottage - Under Two's
Our baby room provides the care you would expect for the youngest members of your family and ours, for children from 6 months up to 2 years old, or sometimes earlier if their ready to join the bigger toddlers.
Limited capacity, trained and experienced staff, the room is designed around a baby's early physical, emotional and social development, with everything included from nappies to milk.
Babies enjoy physical activities, exploring the soft play and ball pit, get creative with arts and crafts and develop their imagination with natural resources designed specifically for babies.
Meal times are a social event at nursery and all babies will have their own chair to sit at the table and eat with their friends whilst enjoying songs and stories.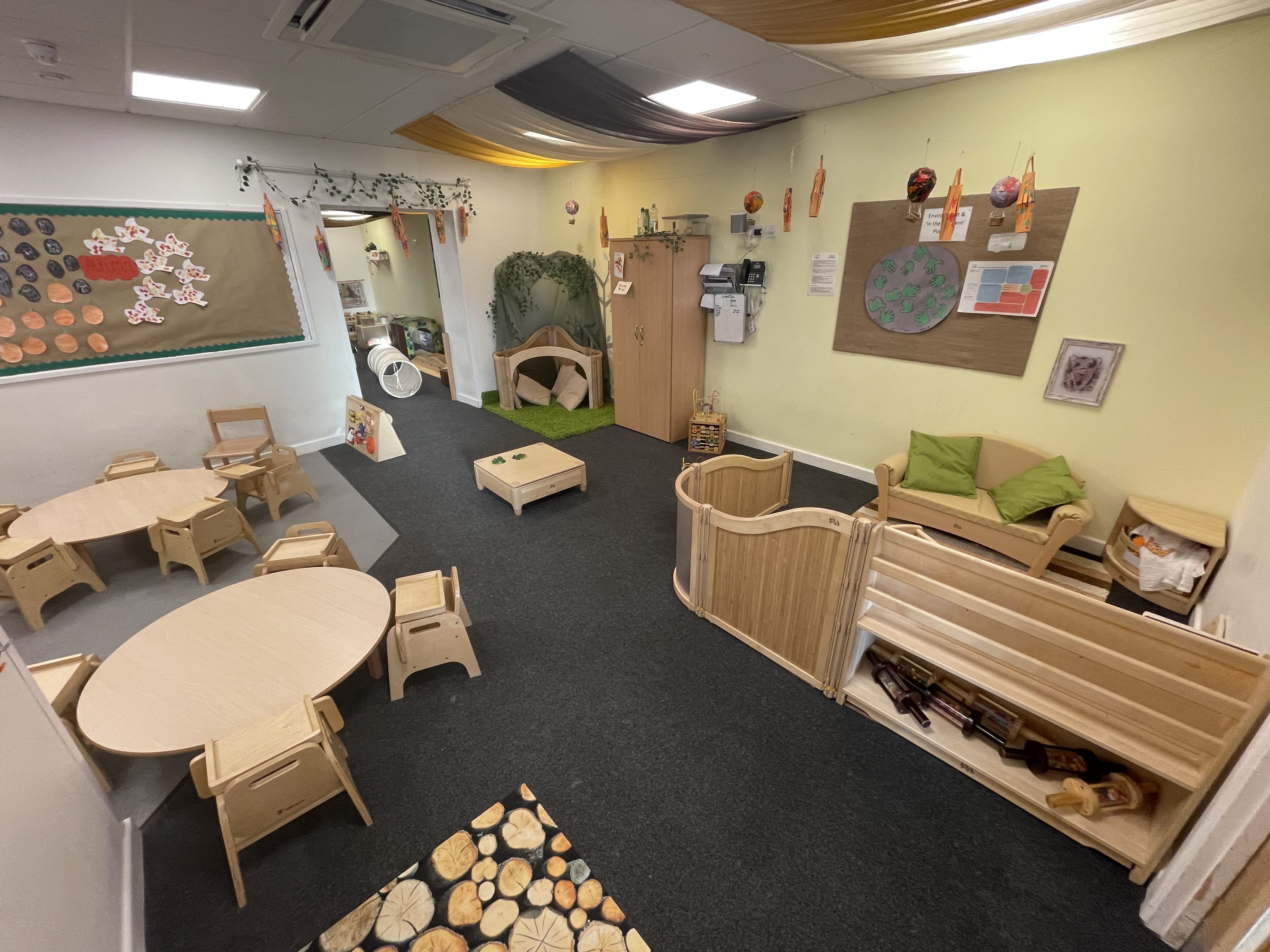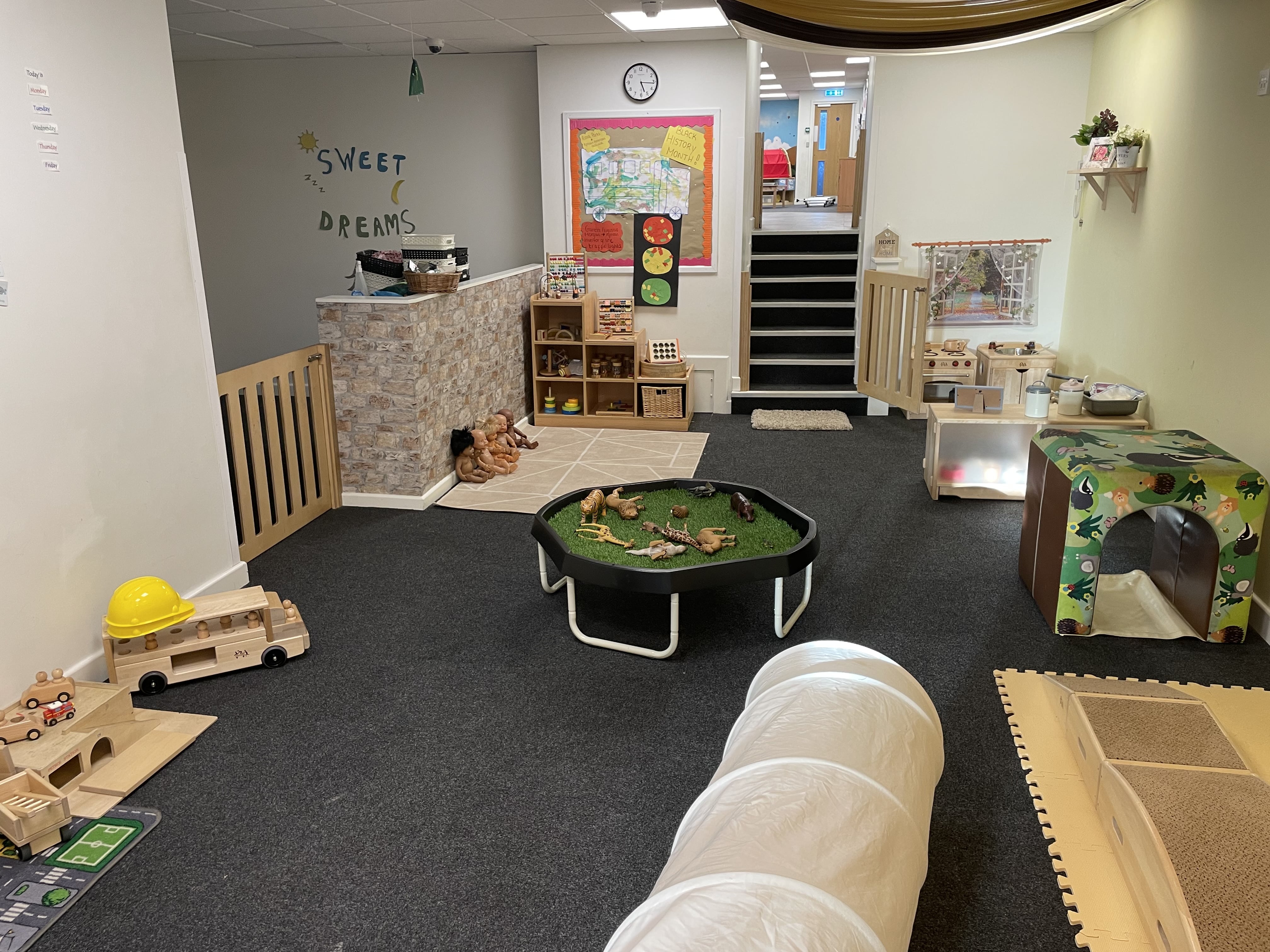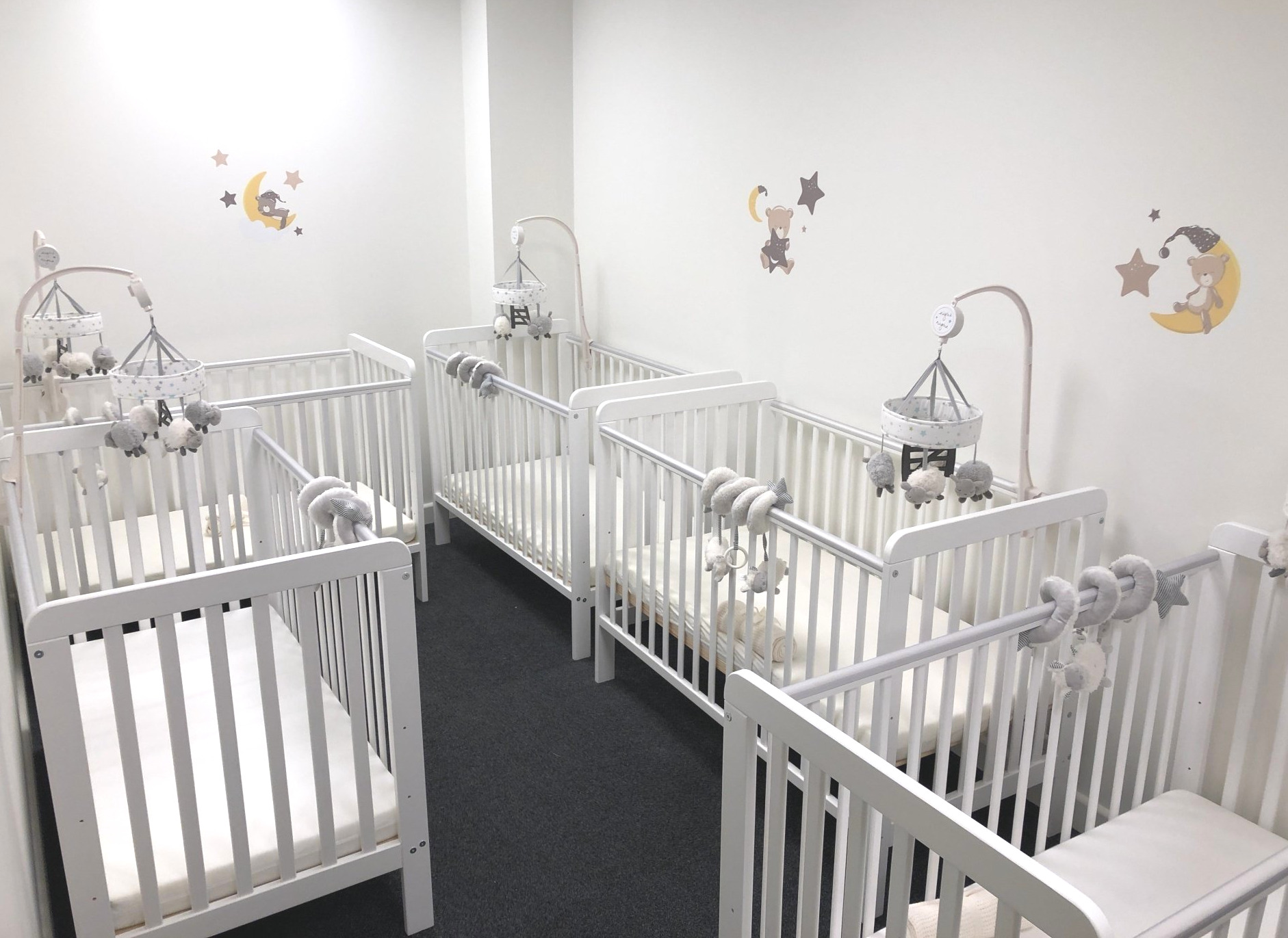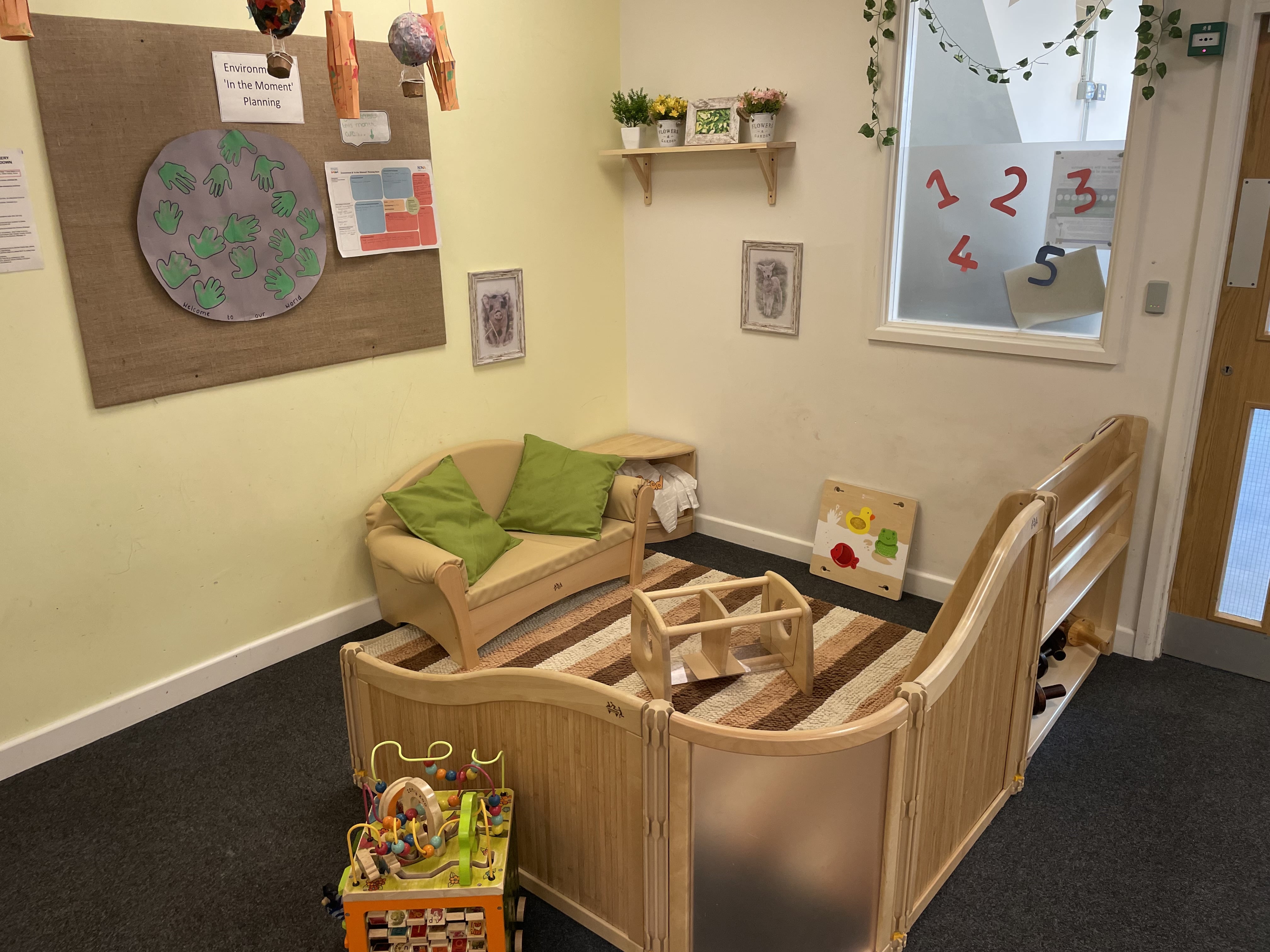 The Bakery - Toddlers
Our facilities provide children with everything they need to not only develop but thrive. Our toddler room is for children from 2 years up to Pre-School age.
We have large distinct play, activity and rest areas, providing space where children can develop their sense of self, giving them confidence to explore and make decisions, while learning about the world around them with stimulating resources and staff led activities.
This room is spacious and inspiring with a huge mural, social eating area and plenty of space to explore and play, with resources chosen to develop children's learning and imagination.
The room includes a role play area with kitchen, play food and a construction work bench, cosy reading corner for independent reading or group circle time, peaceful rest area and a large area with lots arts and crafts, messy play and sand pit.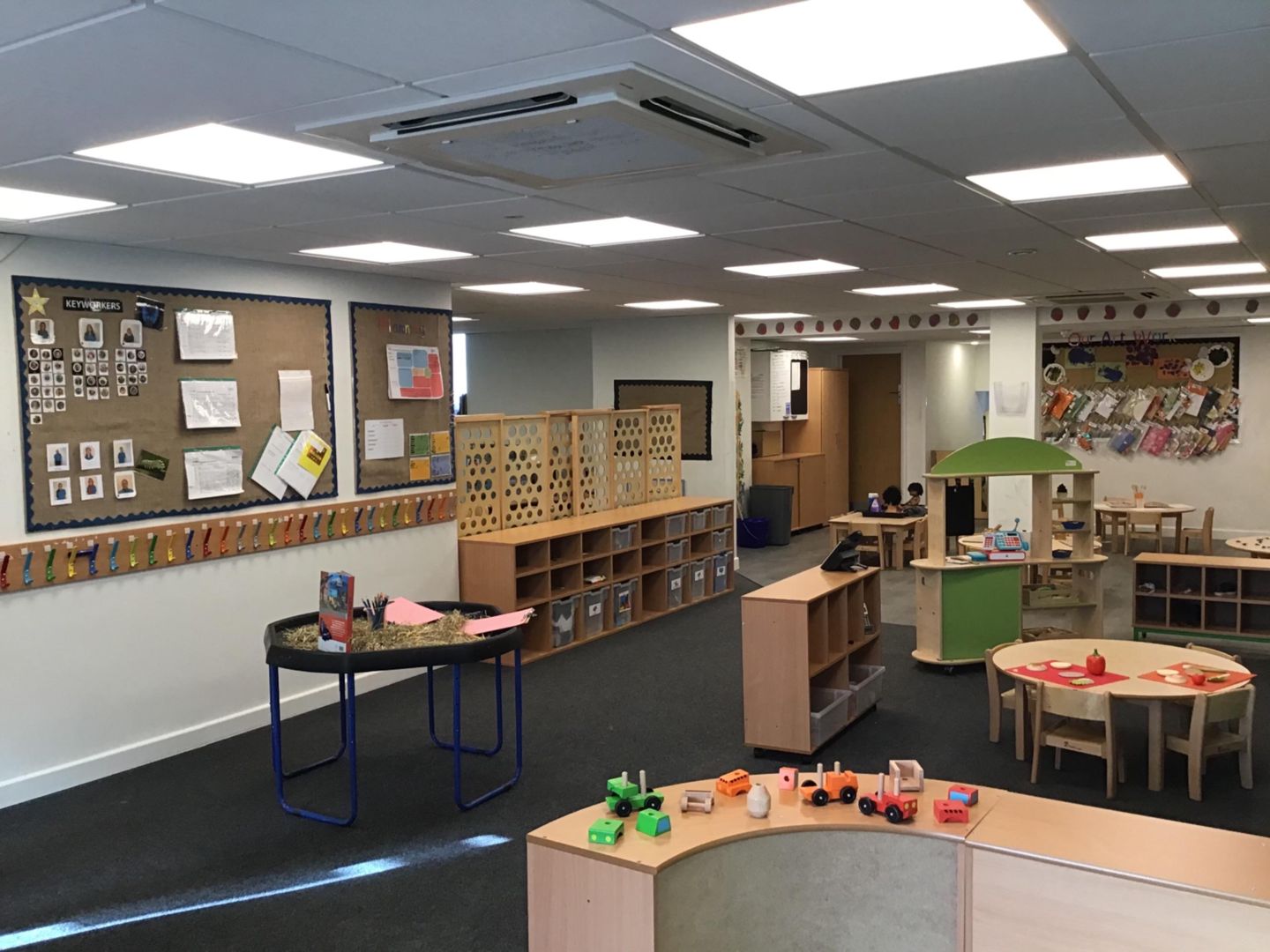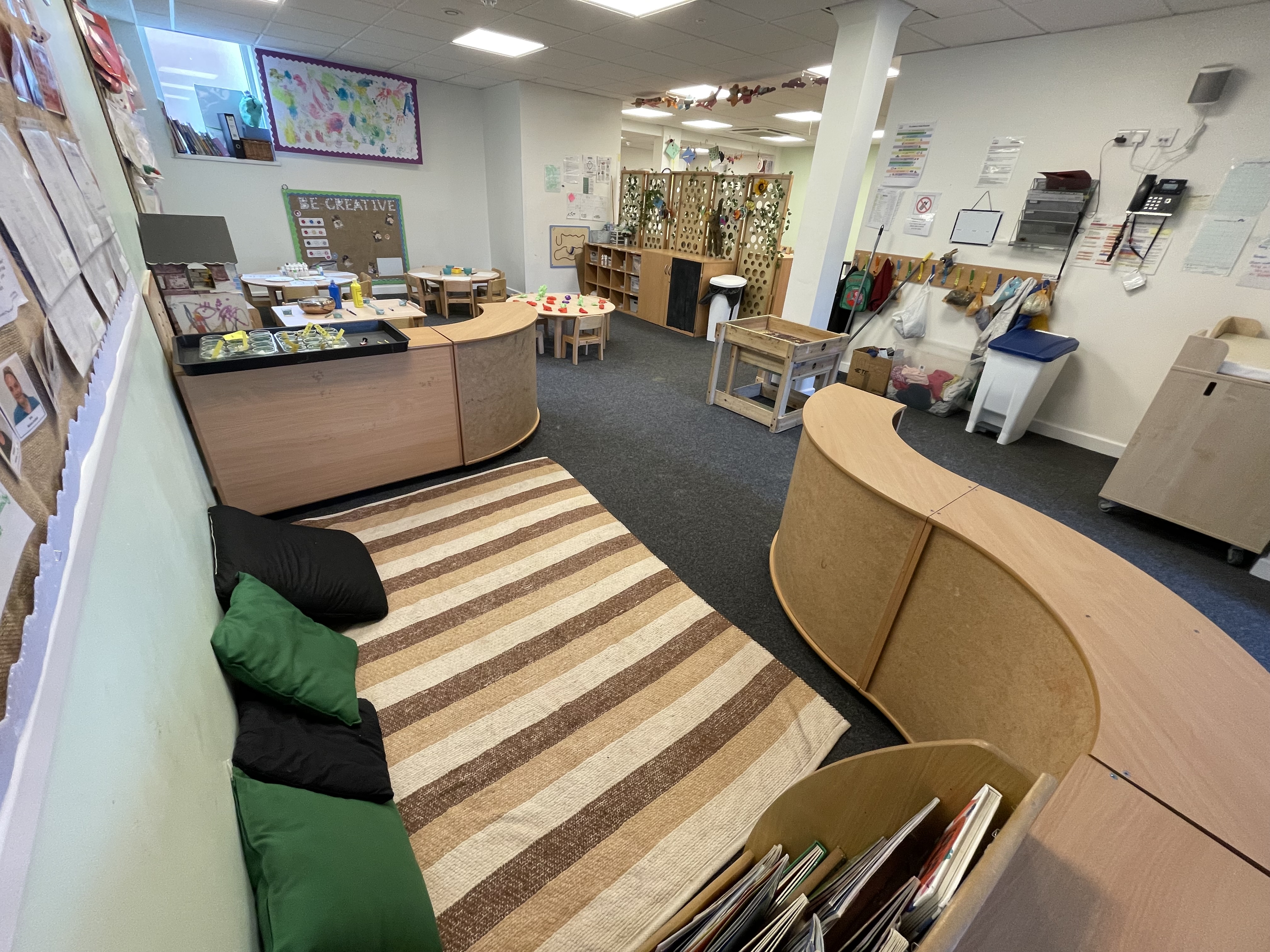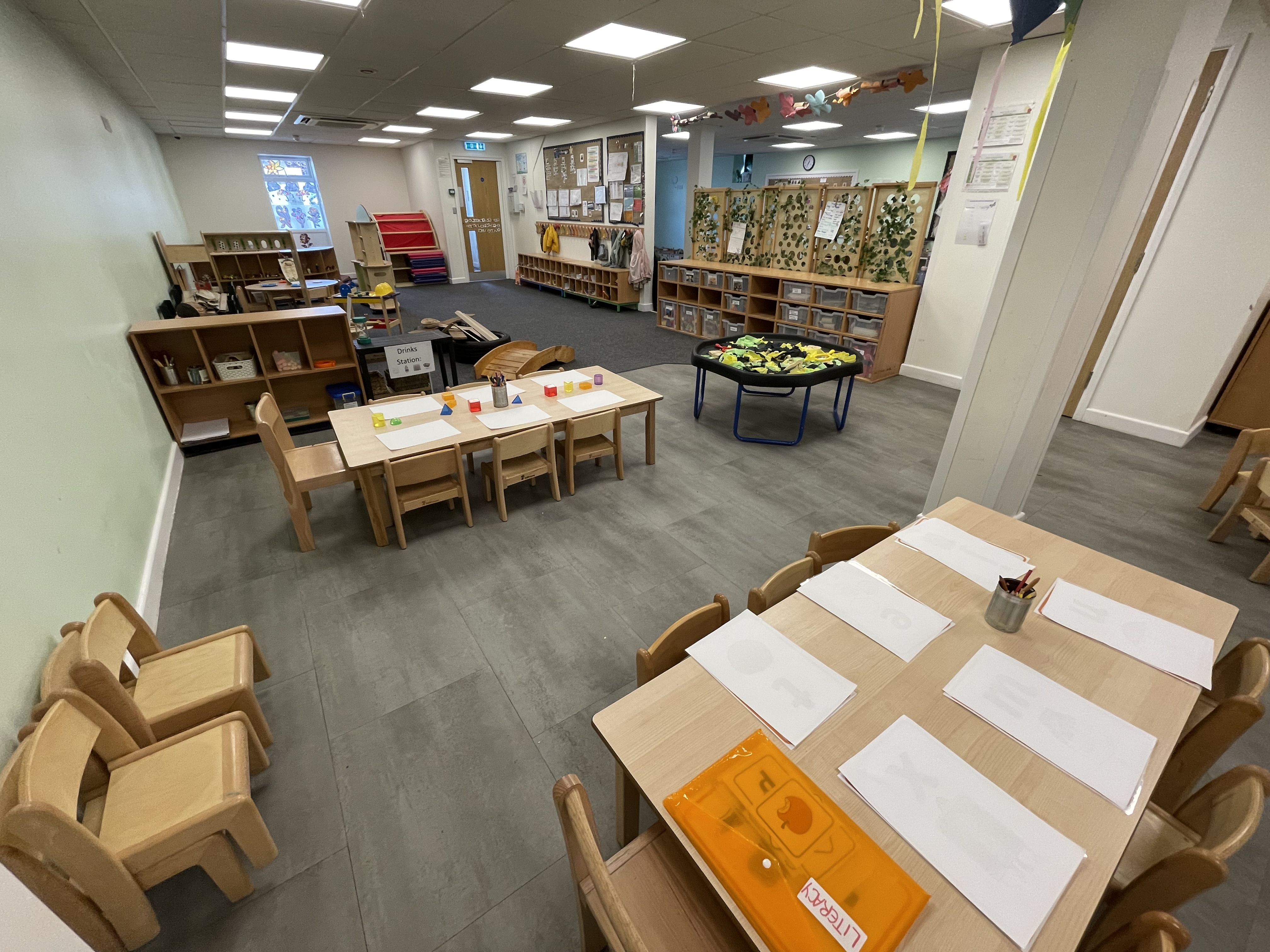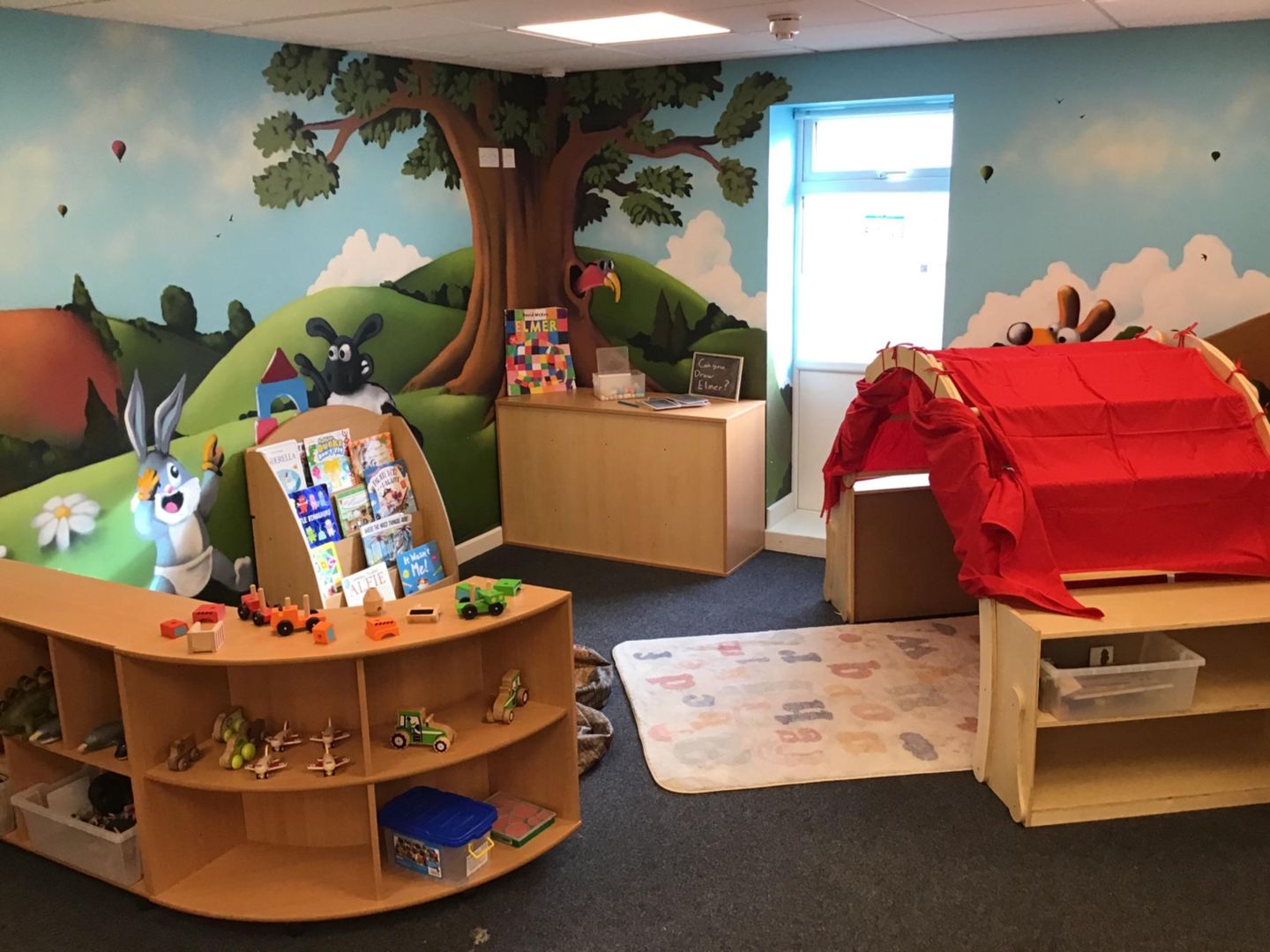 The Library - Pre-School
The Pre-School room has been set out to prepare our older toddlers for school, normally children between 3-4 years and they're ready for the next challenge.
They have their own reading area, role play area for dressing up and pretend play. This room has lots of resources for older children to learn about Maths, Science, ICT and general preparation for school.
This room has a dedicated teacher, with lesson plans and activities to ensure children's development and skills mean they're ready to start their next adventure into full time education.
For many children, nursery is the foundation of their education. It is a time for both play and learning. We focus on developing your children's skills so that they approach school with confidence, excitement and eagerness.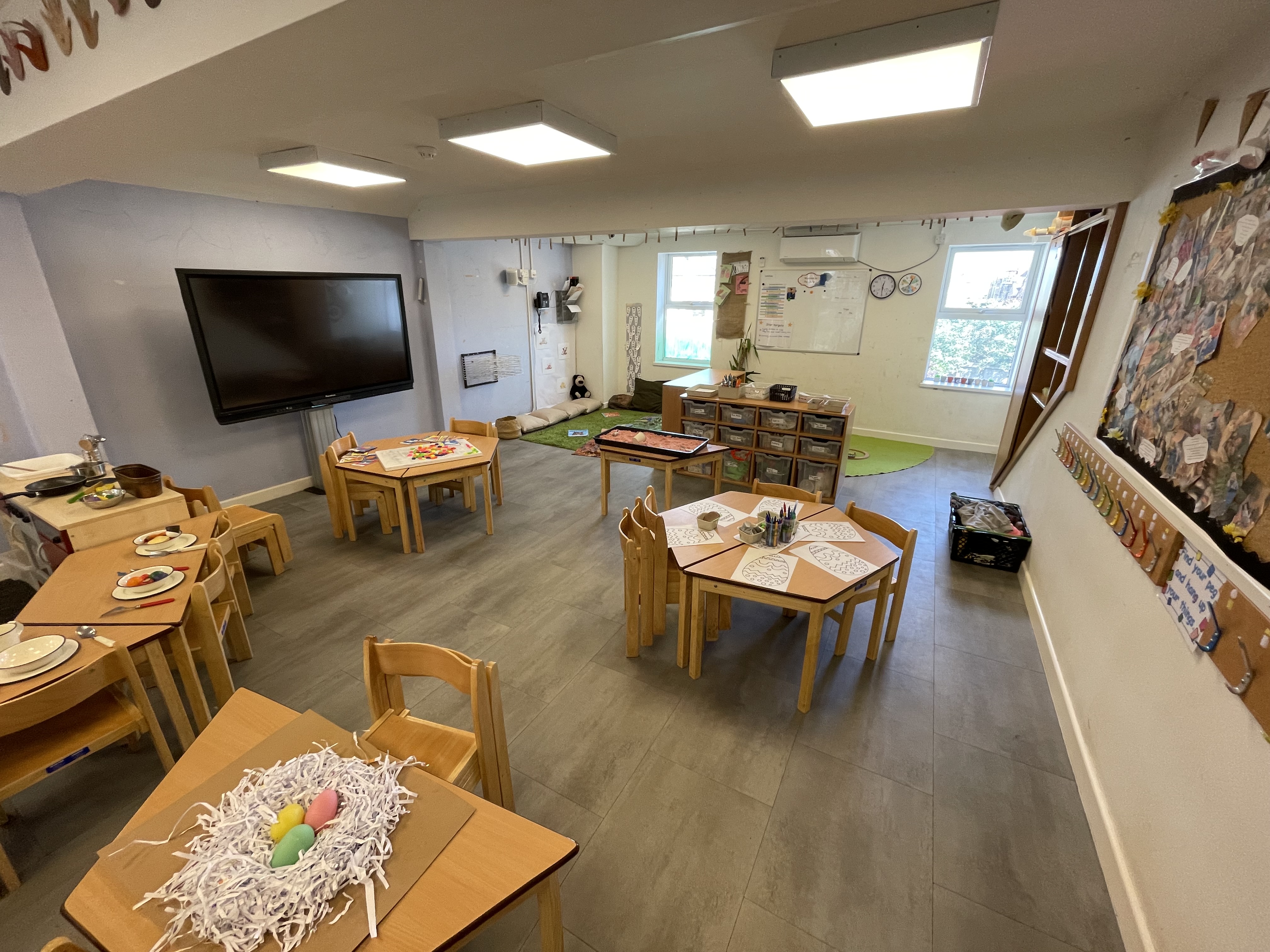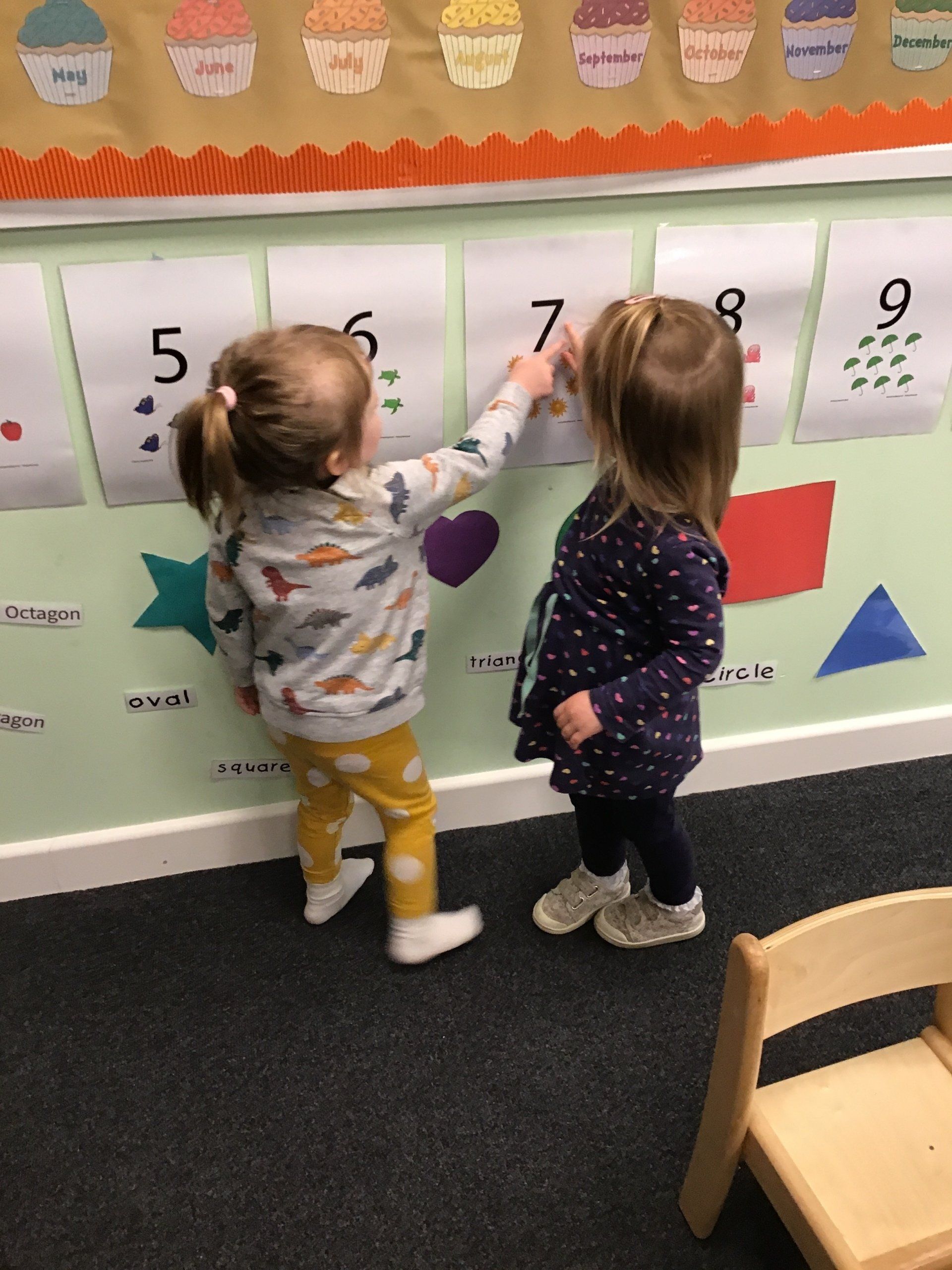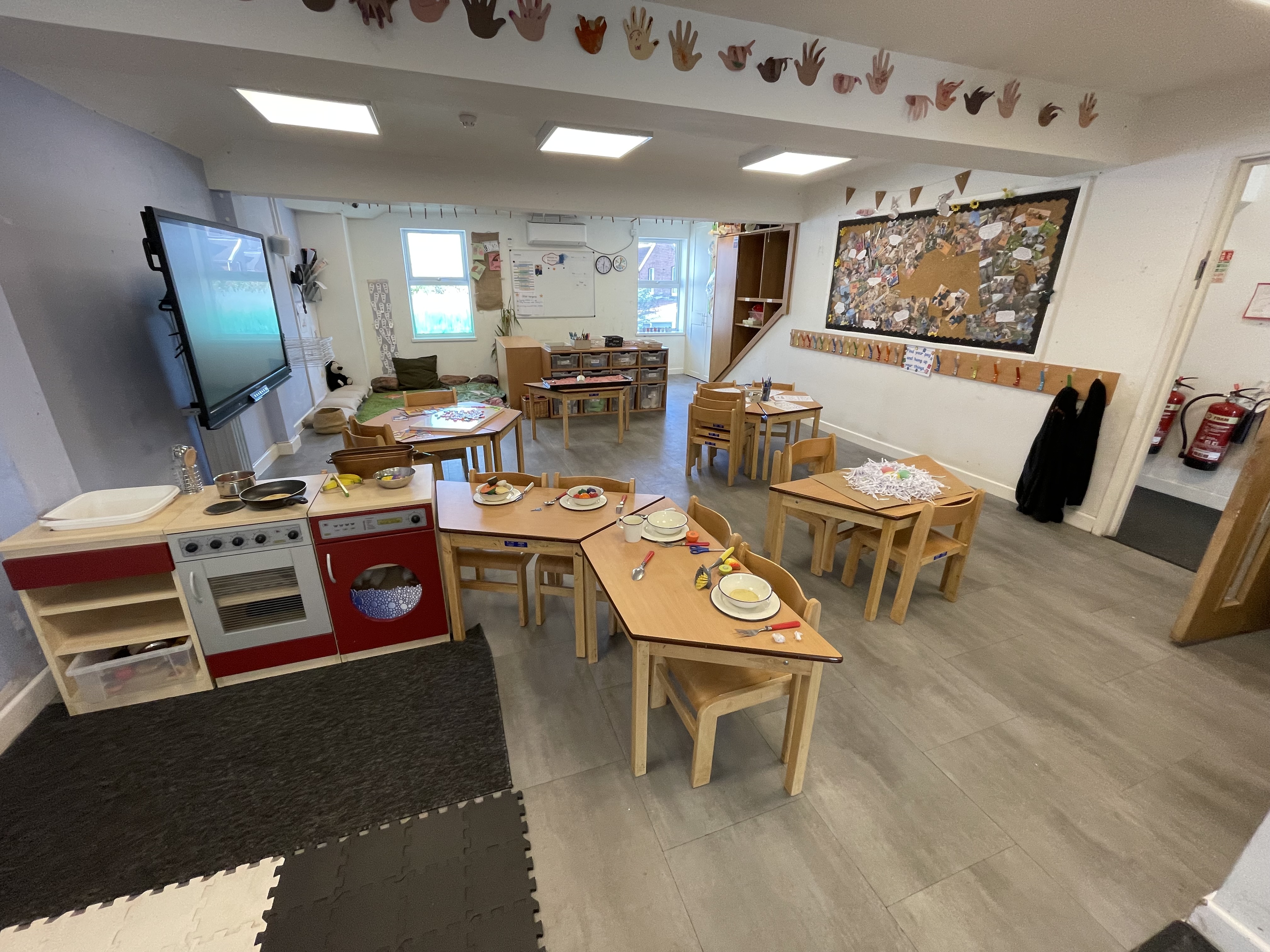 Roof Terrace Garden
Our unique all weather roof terrace garden means even in the middle of a busy city, children can still explore some of what the outdoor environment has to offer.
All of our children enjoy time in the garden every day, where there are lots of opportunities for discovery and exploration as well developing their gross motor skills.
We have a role play mud kitchen, planting area where children learn to plant and care for flowers or herbs. Physical activities include balancing stalls, balls, games and bikes.
Not forgetting, we're in the heart of the community so we take advantage and go out regularly. Visits include our three local parks, Bristol Zoo on the bus or simply the local shops, making use of our four seater baby buggy.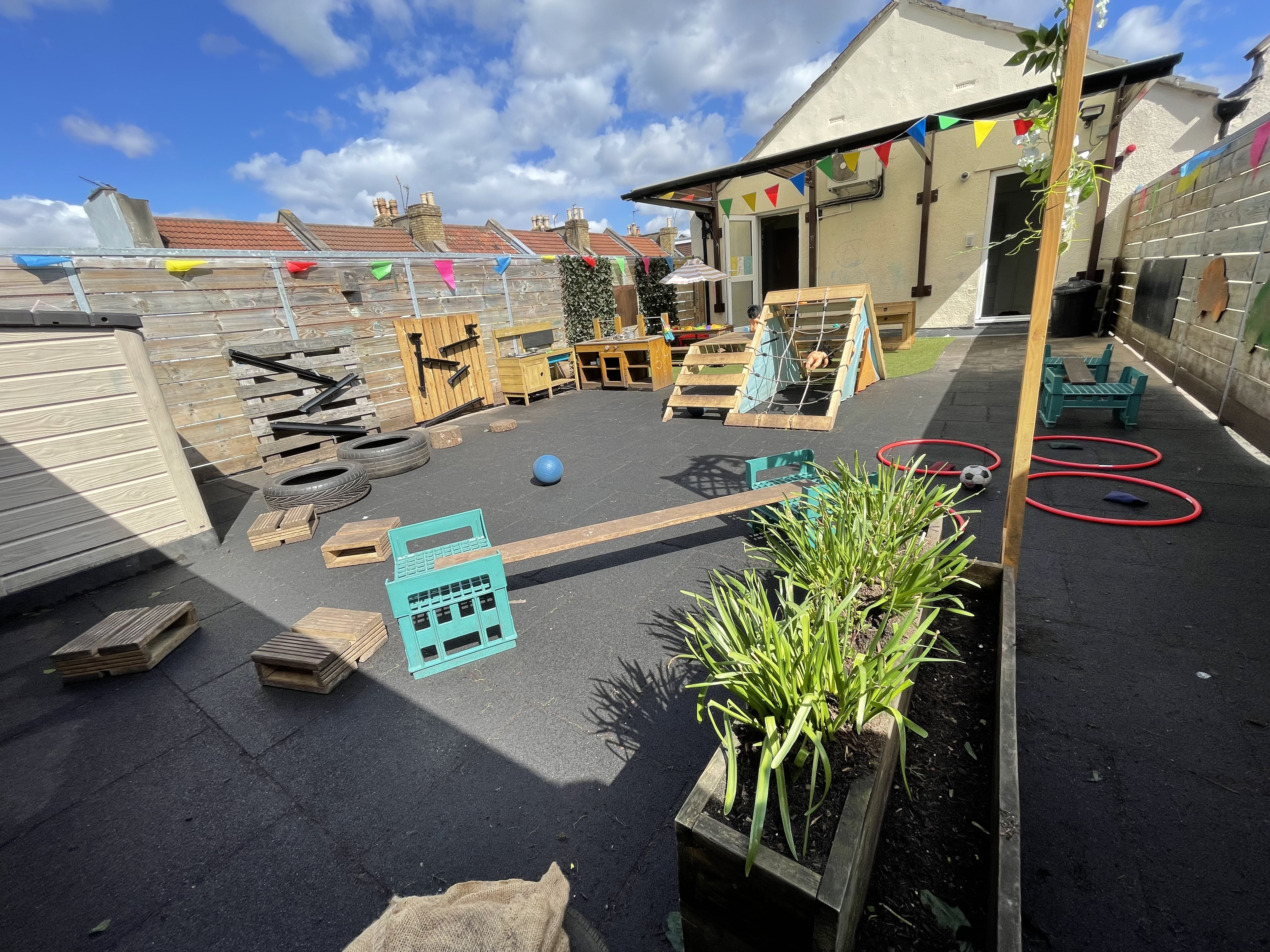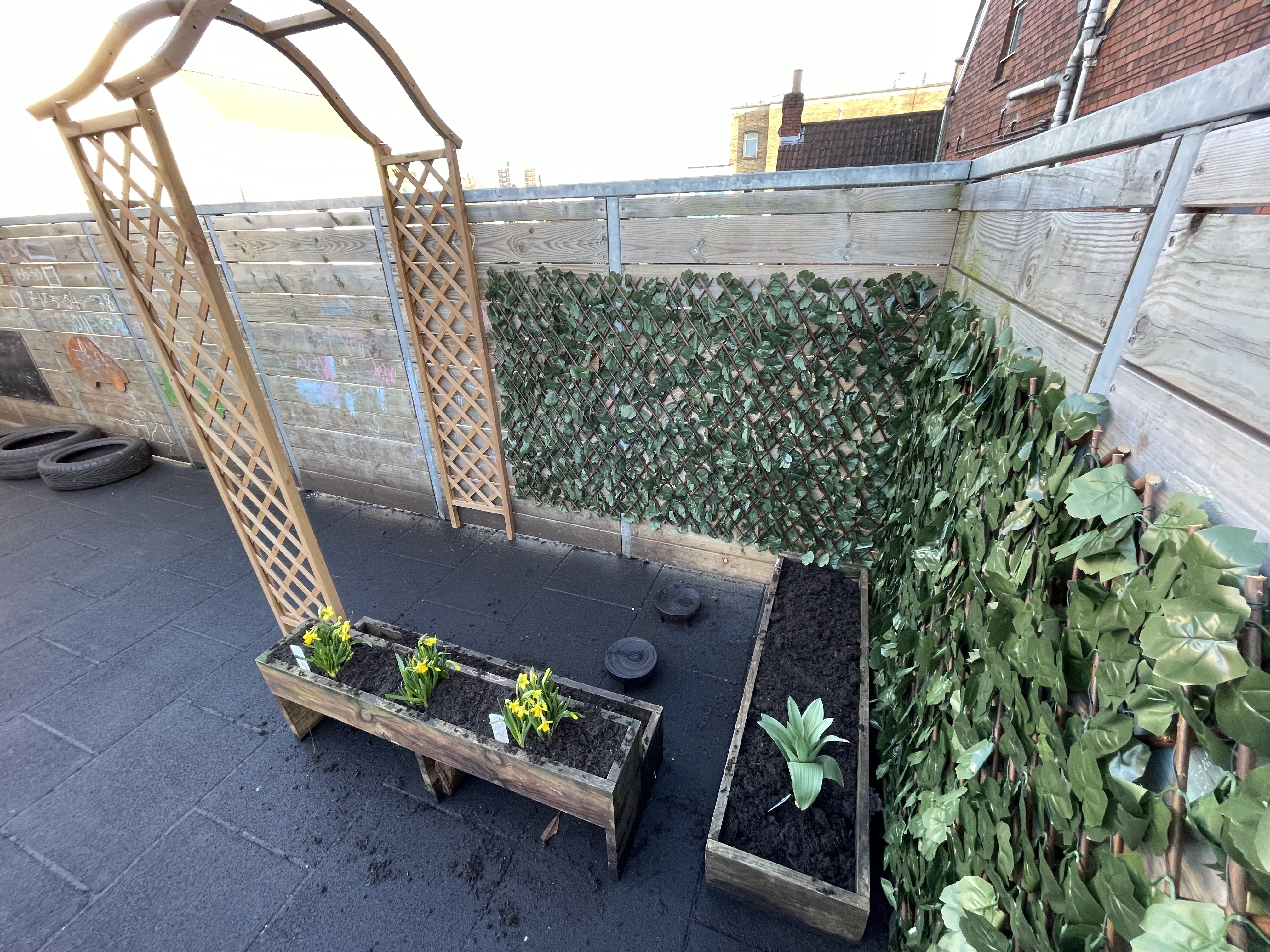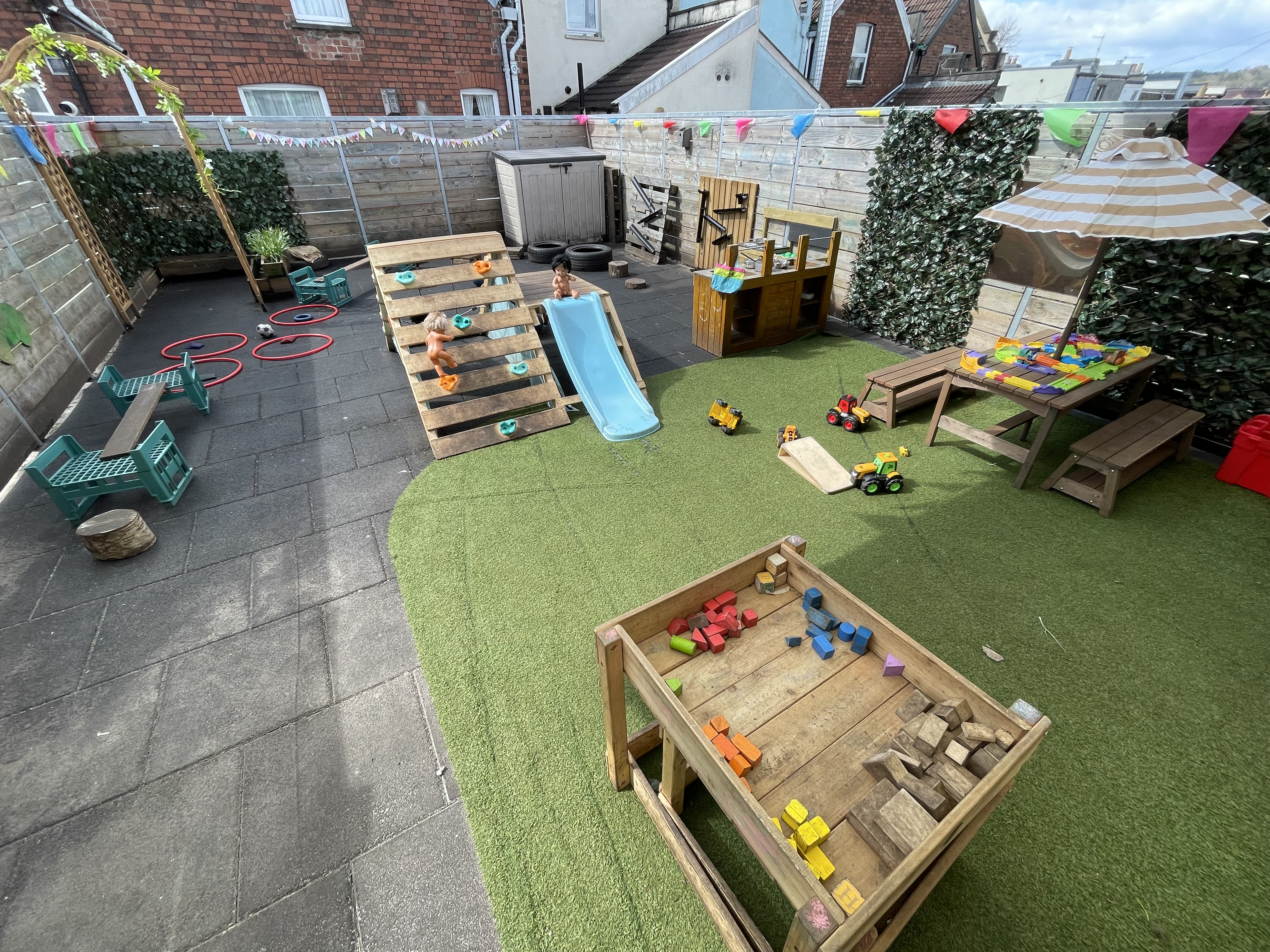 Nursery Opening Times
Monday

Tuesday

Wednesday

Thursday

Friday

Saturday

Sunday
Address: North Street Nursery, 226 North Street, Bristol, BS3 1JD