Every one of our nursery staff are trained to deliver the Early Years Foundation Stage with a deep passion for education, with key workers assigned to bring out the best in every child.
Our aim is to provide a unique children's nursery experience in a community setting, spending more of our time and focus on our children and their parents.
Nursery Village believes in the concept of "the unique child". Our staff have all been
hand-picked for their previous working experiences and knowledge, comprising many elements from several different learning styles, to provide your child with the best care.
A varied range of activities are offered, some of which are pre-planned, and others follow the child's individual interests. The equipment and resources are easily accessible, can be independently chosen, becoming supported experiences when needed.
The Unique Child
We follow a holistic approach to the development of your child. The 'whole child' is looked after, with emphasis on their well being and belonging, with activities including rest, relaxation or yoga, the development of feelings, friendships and emotional intelligence.
All staff are respectful of the child. We acknowledge that they have power over their own body and will seek the child's permission before attending to their personal needs. All staff will speak to the children, listen to what they say, take their views seriously and work with them collaboratively when deciding how to best support their needs. We strongly believe in keeping every child safe.
We ensure that every child is able to develop an on-going relationship of trust with those helping them. Each child is assigned a Key Worker to ensure parental opportunities for daily verbal dialogue to communicate personal care preferences, progress and interests.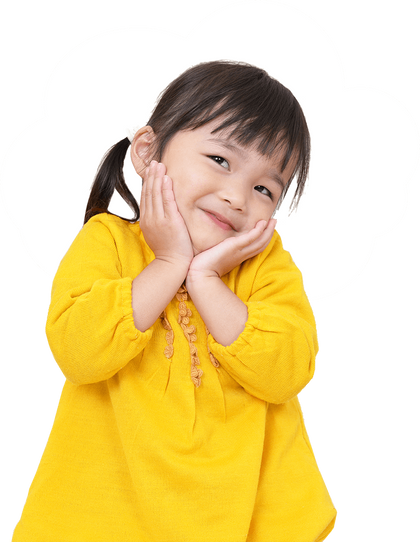 The Childcare Environment
Our facilities provide children with everything they need to not only develop but thrive. We provide brand new, age appropriate and engaging indoor and outdoor equipment, bright and inspiring reading material and activity resources.
Bright, spacious classrooms
New specialist furniture and equipment
Outdoor space and inspiring Indoor play areas
Dedicated EYFS learning platform
Under Two's - Our dedicated baby room, provides the care you would expect for the youngest members of your family and ours. Limited capacity, trained and experienced staff, the room is completely designed around a baby's early physical, emotional and social development, with everything included from nappies to milk.
Toddlers - Aged 2 up to 4, we have large distinct play, activity and rest areas, providing space where children can develop their sense of self, giving them confidence to explore and make decisions, while learning about the world around them with stimulating resources and staff led activities.
Pre-School - Preparing your child for their journey from nursery on to full time education. Its their first huge step, so we want to ensure they have everything they need for such an important transition, with lesson plans and activities dedicated to teaching them everything they'll need to know.
Nursery Meals
All locally sourced and organic ingredients
As a community nursery provider, we have formed several key partnerships and amongst the most important, is the local provision of all of our childrens meals.
Reducing our carbon footprint, ensuring we make a healthy contribution to our community and of course, providing a healthy start in life for our children, our meals are produced just around the corner near Windmill Hill. Using ethically sourced organic ingredients, from local trusted suppliers and included in the cost of our nursery prices.